What is GA4 Migration?
GA4 is the next generation of web analytics from Google. It offers advanced tracking and reporting capabilities that provide a deeper understanding of user behavior and customer journeys across various touchpoints. GA4 lets website owners harness the power of machine learning and AI to uncover actionable insights, enhance marketing strategies, and drive better business results. GA4 migration is the process of creating and configuring a new GA4 property, and ensuring that your tracking apparatus is recreated in accordance with GA4's unique new data model. 
GA4 is not just an upgrade from the previous version of Google Analytics. It's a completely new platform that requires a separate implementation and migration process. What's more - the old version of Google Analytics, Universal Analytics (UA), will stop collecting data on July 1, 2023 and your historical data will be deleted beginning January 1, 2024. So yeah...you kind of have to.
But it's ok. We're here to help! Enter Trolley Web's GA4 Migration Service: We can take the reins on your migration, set up your new GA4 property, connect with existing properties, create and configure data streams, and install tracking codes and tags so you can get the most out of Google's powerful new data tools.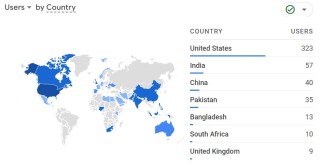 New Features in Google Analytics 4
There are lots of reasons to want to migrate to GA4, apart from it being essentially mandatory ;)
Enhanced cross-device tracking
GA4 allows you to track user interactions across different devices, providing a comprehensive view of the customer journey.
Smarter insights with AI
Leverage machine learning algorithms to identify trends, predict user behavior, and make data-driven decisions.
Event-based tracking
GA4 focuses on events rather than page views, enabling a more detailed understanding of user actions and interactions.
Streamlined reporting
GA4 offers a simplified reporting interface, making it easier to access and interpret crucial data.
Deeper integration with Google Ads
GA4 seamlessly integrates with Google Ads, allowing you to optimize your advertising campaigns based on comprehensive insights.
Trolley Web can help you through this transition simply and smoothly with our professional GA4 migration service. See what our service has to offer: